Welcome to Palm Beach County Hardscape Pros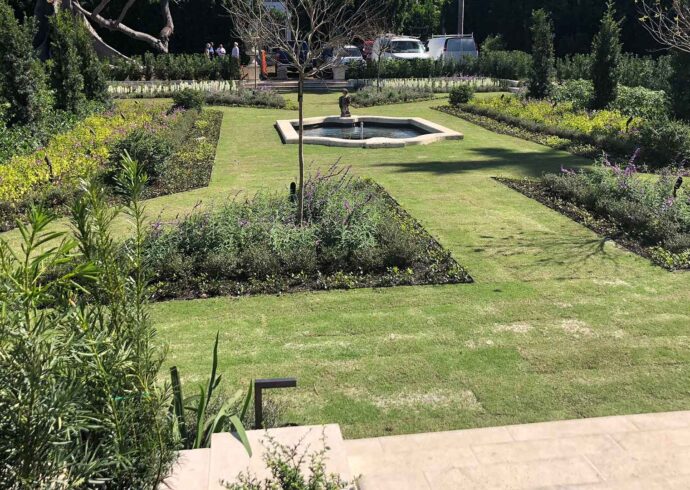 Enhancing your properties or personal space's beauty is a task that takes a lot of work, and with so many options out there regarding how you can approach this goal, you will have a hard time trying to make a decision to, later, start looking for professionals in the field that can lend you a hand or two in it. Palm Beach County Hardscape Pros provides all the services regarding hardscaping and makes sure to help you create the outdoor living space of your dreams thanks to our incredible contractors, their skills, and the high-quality materials we worry about using all the time.
Hardscaping is not easy as it includes many elements and options at once, and if you want to guarantee that the final result is not a letdown, you need to focus on how you want the design, structure, process, and final result to look like so you know you won't have to spend more money in changing or replacing certain elements and areas in the entire outdoor space.
Our hardscaping contractors will support you throughout the entire process by providing guidance, recommendations, and assistance in working with the specific hardscape you want and need and making sure you understand what can be better or not for your outdoor space based on your dream design also on the current landscape and what it allows for.
As professionals with over 20 years of experience in the industry, we're happy to offer a wide variety of services that go from residential hardscapes to water features. Pergolas, pavers, pool decks, and more are part of the hardscaping we can do for you. Although many people believe they are only meant for residential properties such as houses, apartments, and condos, we work with anyone interested and with the space for hardscape. Hence, don't hesitate to rely on us for the task.
What Is Hardscape in Specific?
---
If you are not completely familiar with the concept and what it entails when choosing it for your outdoors, let's keep it simple; hardscape is the opposite of what you would usually see in patios and yards: plants, flowers, trees, and anything green that comes with leaves.
The most common elements related to hardscaping include retaining walls and pools, but most residents or individuals don't really associate them with the entire sense of hardscape and consider it as individual parts of the entire landscape.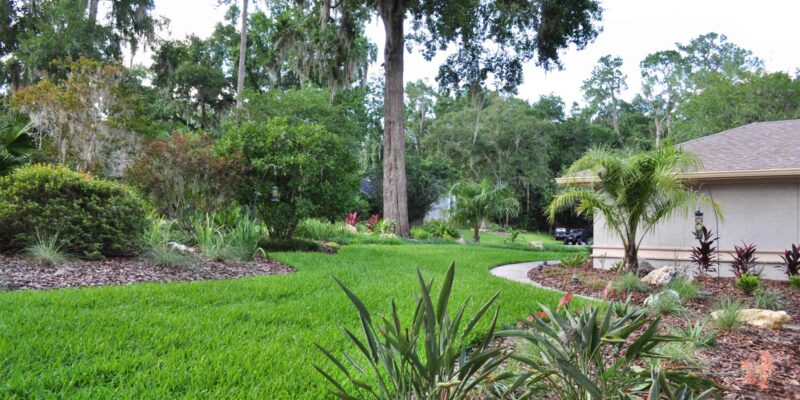 Hence, when you're working on your outdoor space and want to maybe include fountains, staircases, or anything that usually comes with architectural, stone, and hard elements different from the usual 'softscape' aspects you know about, you can connect it to hardscape and how it works and what it offers.
Our team at Palm Beach County Hardscape Pros will provide all information regarding this aspect and make sure you can make well-informed decisions regarding the type of design and elements you would like for your property. Just make sure you go over the designs and styles available, and if you already have a few options in mind, allow our team to provide more insight, so you know it is what you expect for your outdoors.
That being said, these are some examples of hardscaping that you can expect our team to design and build for you when necessary and requested:
Pergolas.

Driveways and walkways.

Pool decks.

Pavers.

Stone scaping.

Water features.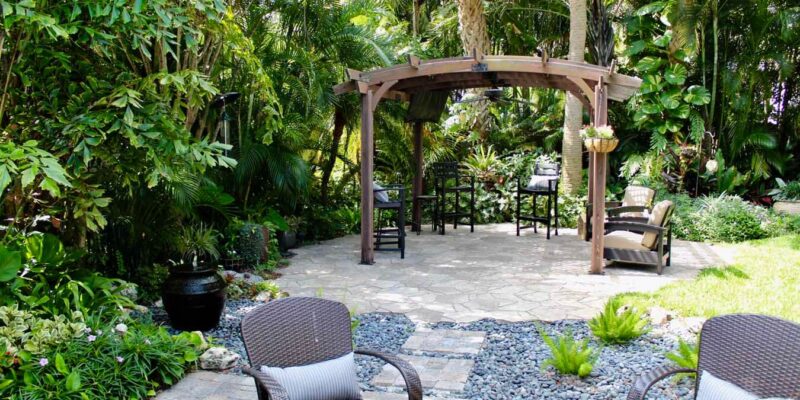 Why Choose Our Professionals for Hardscaping?
---
Our team of experienced and skilled professionals is part of what we are proud of when it comes to being the #1 option in the city and surrounding areas since you will learn that to guarantee the best results, you need to have reliable and qualified experts handling the task. Otherwise, the result will usually be far from what is expected, and most people end up investing more money and time in fixing the mistakes and disasters of unqualified "contractors" in the field.
Our professionals have been designing and installing all types of hardscape features for over seven years, at the least. Each of them is qualified to take on your project individually and ensure you are not only happy with the result but also satisfied in every aspect of needing the hardscape for maybe retaining soil, accommodating some elements, or dealing with water drainage.
After all, hardscape can meet several functions and purposes based on the specific one you choose and the problems you're facing in your outdoor space. It is part of our role and responsibility to help you identify them as well and offer solutions for each issue so you can enjoy your outdoors without worrying about them in the short and long term.
Rest assured, our team will be there for you, and besides having the experience and qualifications, they also have the best tools and materials.
We worry about having top-quality materials to ensure every hardscape project is done perfectly and with the best out there in the industry. Our contractors are well-equipped and have all the tools required to perform the service without any delays or irregular issues.
We have countless combinations, solutions, and options for you to ensure your final hardscape design is perfect, and the best part of our is that we allow you to be active throughout the process. In other words, you will be informed of everything happening during the construction and arrangements in the outdoor space and provided with safety equipment if you want to navigate the space and see it yourself. Also, we won't make decisions without you being present.
If there's the chance that something must be changed, replaced, or maybe redesigned, we will always pause where we are and make sure you are the one going over the decision after we provide all the details and information for your understanding.
You are the priority, and we will never dare go over your needs, preferences, and what you actually want and need for your property and outdoors. Otherwise, there's no point in serving you when we wouldn't listen to you. That's not us, and it will never be.
How to Increase Your Curb Appeal with Our Services
---
You will learn when trying to find more information about hardscape that everyone benefits from it not only in enhancing the outdoors' beauty but also in what it offers in the short and long term.
First, you get a stunning space where you can enjoy with your family, friends, or by yourself any time of the day and whenever you want. Secondly, you get to add value to your property, as having a hardscape and stunning outdoors will always be more valuable than having just grass and trees in it.
Thirdly, it will offer ROI (return on investment) since it doesn't require high maintenance, and most hardscape designs are known for being durable and long-lasting. If you think about pools, they are just high maintenance because they include a secondary yet crucial element: water and keeping it clean. However, the rest of the hardscape can be quite easy to maintain, and repairs for any of the options in this type of landscaping are known for not needing repairs but rather them being rare.
Finally, you have a different design from anyone else and can have some changes without going over the entire installation or construction of any hardscape element you chose before and want to have now.
Our team at Palm Beach County Hardscape Pros just makes sure that along with the simple fact of adding hardscape, you are able to bring all the benefits above and many more with our services and the decisions you make regarding this way of enhancing your outdoors.
We will work with installations, constructions, repairs, and maintenance of any hardscape element you want or have in your patio and yard. If you are a commercial owner that has a lot of hardscaping done or needs it as soon as possible, we're open to the challenge and willing to help.
Our list of services has been expanded over the years to make sure you get the most out of your investment and that you always have someone ready to help near you, and that it will be the service and assistance you've been looking and waiting for.
Hence, if you want to reach out and start curbing the appeal of your outdoors, you're free to reach out for any of these services:
Is Hardscaping Meant for Small Places Only?
---
As we mentioned earlier—but briefly—hardscape is possible for either small or large places, which takes us to handle small or large-scale projects that can either be for residential or commercial owners.
What is important to remember is the fact that you can rely on this alternative for your outdoors regardless of who you are or what your property is, and where it is located. It is a matter of finding the right contractors that aren't scared of taking on large and small-scale projects.
In our case, we aren't scared but rather excited, and we make sure to always work our way out to deliver the best results regardless of the specific request you have.
When you're asking our team about the size of your outdoors and the amount of work it will take, we want you to know that the bigger your space, the better it is for creativity and how you can get the best design. However, this does not mean that for small spaces, you will be limited in what you can achieve with it.
Our hardscape contractors will make sure you can have the perfect design according to your space without sacrificing most of your requests or none of them. We want to make sure you have everything you wish for, but we won't sacrifice the entire design either. Everything will be in harmony, and we guarantee you will have your small or large outdoor space shining bright day and night.
How Can You Access Our Services in Palm Beach, FL?
---
All it takes is a call, email, or visit to our installations. We have been offering our services to every resident and business in Palm Beach for over two decades, but besides having us in the city, you can rely on our experienced and qualified hardscape contractors in multiple locations.
Palm Beach Gardens, Riviera Beach, Lake Worth, and Palm Springs are just part of the cities where you can find us and have our team visit your location. Keep in mind that you don't have to make a straightforward request for us to serve you. What does this mean? Most people think they need to request a specific service right away, but we understand that some don't know what they want or need or are still thinking about going for a full design or simple addition.
In those cases, just let us know your idea, and our team will be happy to assign a contractor for your project. From there, you will have guidance and support to help you determine what's best, what you want and need, and how we can make it real.
If you're calling us, make sure to give our team the most detailed information and your contact information so our contractors can get back to you when needed. For emails, we can usually send estimates if your message comes with detailed information and a straightforward request.
However, for any of the methods, you are welcome to reach out and have our staff work around your request and needs. Be it pavers, water fountains and features, or any other service or a combination of them, we will be happy to serve you in Palm Beach and all surrounding areas.
Below is our list of additional services:
---
Here is a list of our services you can get at Palm Beach County Hardscape Pros:
---