#1 Commercial Outdoor Lighting Services in Palm Beach County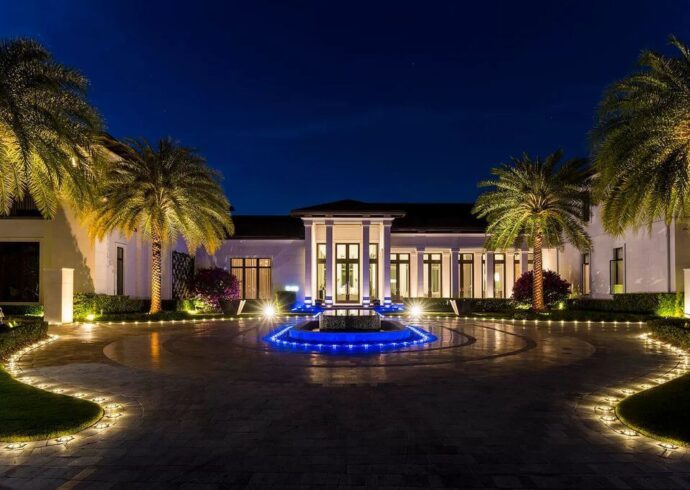 The most popular type of commercial outdoor lighting is solar landscape lighting, but is typically avoided by professionals. It's relatively cheap, doesn't apply to your hydro bill, and is sold in your local garden shop. These are often on stakes so it's easy for homeowners to get them into the garden or for a little mood-lighting along a pathway.
The variety of customers in need of superior commercial outdoor lighting requires the contractor to rely on a robust, flexible, energy-efficient, easy-to-install and price-effective source of luminaires for all the users to maintain.
Even though low-voltage landscape lighting has become the option for commercial outdoor lighting, manufacturers have produced a much wider range of low-voltage light fixtures. There are many more choices in a low-voltage system compared to a line voltage system in terms of lighting and lenses.
This will ensure the best installation for your landscape and respect what you have invision and as well as your economic budget.
It will not only add a new component and element to the house throughout the evening and night but once it's well lit, you'll also be able to use the space efficiently and effectively. Instead of accommodating everyone in the building, you will be able to host gatherings outside. Your house's architectural features, trees and flowering plants in the garden will also have the opportunity to shine vibrantly.
Now you just need a proper team with all the different kinds of abilities needed in each field to make this come true. The task is not specifically designed for someone who is not planning or creating such open spaces like a specialist would do. This might cause potential damage across your property to yourself or any other family member or friend.
Nevertheless, an outdoor lightning space is indeed a great way to bring the building back to life in the night time. Lights highlighting the front of your building make the house less a draw for crimes such as theft or robbery. A criminal can not approach your property as easily as possible and has fewer hiding spots with a well-lit exterior in the landscaping.
Palm Beach County Hardscape Pros we are a well-known and well-established business with the ability to expand, develop and create beautiful outdoor lightning facilities with premium beauty and personal details. Making absolutely sure to stick from the beginning of your idea all that you have designed and created. We will also include a group of experts known for their confidence and honesty in the field. In addition to offering many other services.
Below is our list of additional services:
---
Here is a list of our services you can get at Palm Beach County Hardscape Pros:
---