#1 Hardscape & Stonescape Services for Lake Worth Residents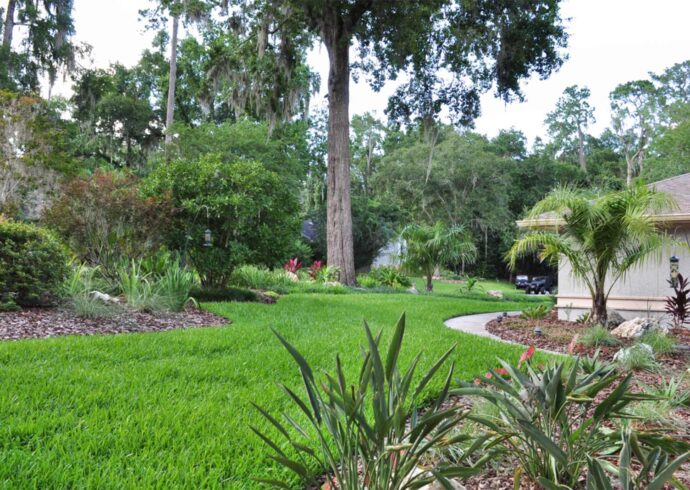 At Palm Beach County Hardscape Pros, we always care about making the client happy, which is why our process for building and helping with hardscape in Lake Worth includes going through your request, what you need, want, and preferences. However, we also want to ensure the project and request is realistic, which is why we always offer a first free visit for our team to assess your outdoors, the entire space, and go over what can be done or not, or what would be better and if you would like that idea instead.
Hardscape can prove to be a lot more work than your usual softscape, which is often everything, including plants, trees, flowers, and the green features you would have in your patio and gardens every single time.
Meanwhile, hardscape takes more work for the simple fact that you need to bring in more than the plant itself and the dirt or soil you will use to arrange everything and have each piece in place also because it includes more elements than your usual flowers and trees.
Hardscape goes for retaining walls, which take a lot of work, and everything related to pergolas, pool decks, driveways, and mostly anything that needs to be built or installed in your outdoors to ensure the best design. While you're working on them, you also need to make sure they are safe and in perfect harmony with any other feature installed.
Our team makes sure that you understand what it entails to have some features installed and others not so you can go over the options available and decide what's better for your preferences and needs in your outdoors.
How Far Do We Go for Your Projects?
---
As far as we have to go and beyond.
Most contractors will listen to your request, go over the list of things you want or not, and make sure you are satisfied with the design and everything that is brought to you so you can decide what's better or not.
However, if we want to deliver the best results, we need to inquire about every detail and make sure you can have a great result by understanding that some features aren't good for your landscape or the space itself or that maybe we can bring even more to the idea you have in mind. This is why we have a process that includes the following:
Going over everything you definitely want and don't want for your space.

Making sure to know about your budget so we can adapt to it.

Design your entire landscape or make sure the hardscape features blend well in your space, so nothing ends up being an eyesore in the short and long run.

We want to make sure you have a good idea of what needs to be done, so we will go over the plans, design, and very little detail with you.

Wait for your approval of every single element to guarantee you're happy with them.

Start working on the project regardless of what hardscape feature you chose or if we need to handle several of them at once and come up with the full design.
Allow our team to be there for you and finally listen to everything you need and even go beyond to guarantee a stunning place.
Below is our list of additional services:
---
Here is a list of our services you can get at Palm Beach County Hardscape Pros:
---