#1 Hardscape Services for Palm Beach Island Residents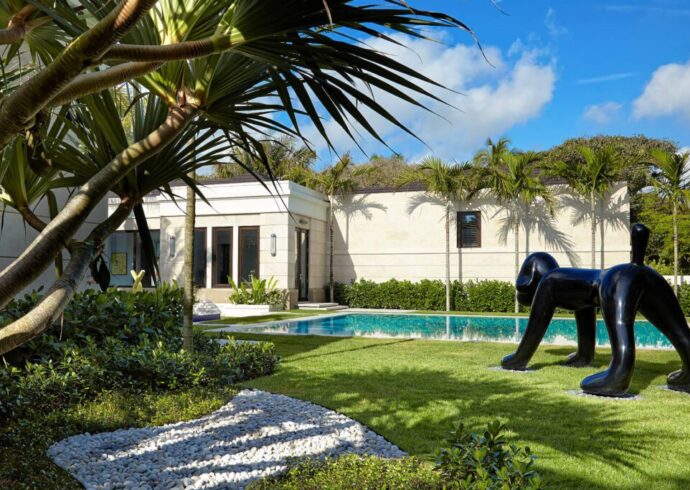 Have you ever imagined having your own private island in Palm Beach Island? It doesn't really sound possible until you think about how working with hardscape contractors can make it a dream come true. At Palm Beach County Hardscape Pros, we love working with designs and requests that are challenging in every aspect, and yes, we have had clients that come to us asking for a real beach or island in their backyard, patios, or simply outdoor spaces.
Since most people in Florida have pools, pool decks are very common and needed in the area, and we love working on their design and installation since they are what truly bring the paradise feeling to the outdoors no matter where the pool is, a house, building, residence, or in the middle of the city. We just want to make sure the experience is enjoyable for everyone involved.
As for other elements, creating or making an island a reality would usually involve more softscape than hardscape as plants, trees, and everything green is more involved. Nevertheless, firepits and pergolas sound like good plans and options for anyone trying to get a clean design and a place they can spend all day in without issues.
Our team will ensure you have outdoors that makes you feel good by just standing in the middle and seeing the features included. Imagine having your patio with a stunning pool deck with some lounge chairs, a firepit to spend time with your friends and loved ones at night, and a pergola where you can even have an outdoor kitchen installed.
There is so much that can be done in the right place, with enough space, with top-quality materials, and with the perfect hardscape contractors who understand that it takes more work than other people expect.
Can We Design Your Entire Landscape?
---
Absolutely. Although many people in Palm Beach Island and nearby areas contact us for very specific services, such as water features like pounds or maybe a firepit, we can work with the full design and installation of all hardscaping elements.
This is why we offer residential and commercial hardscapes, as we understand some people will reach out to have every part of their outdoors designed and beautified by our experts. These services are also perfect if you don't have a clear idea of what you need or want from our experts or if you are having a hard time making a decision regarding your outdoors and what hardscape features would be the best.
That being said, rest assured we have specialists for every hardscape element we can work with, which means you will have a team full of contractors that know how to work with pergolas, pool decks, firepits, landscape lighting, and more to guarantee the top result in your outdoors.
Just make sure to contact us first and provide all the details and information you would like us to know so we can work around your needs and preferences as well to guarantee a paradise inside your own space.
Below is our list of additional services:
---
Here is a list of our services you can get at Palm Beach County Hardscape Pros:
---