#1 Brick Pavers & Paving Services for Palm Beach County Homes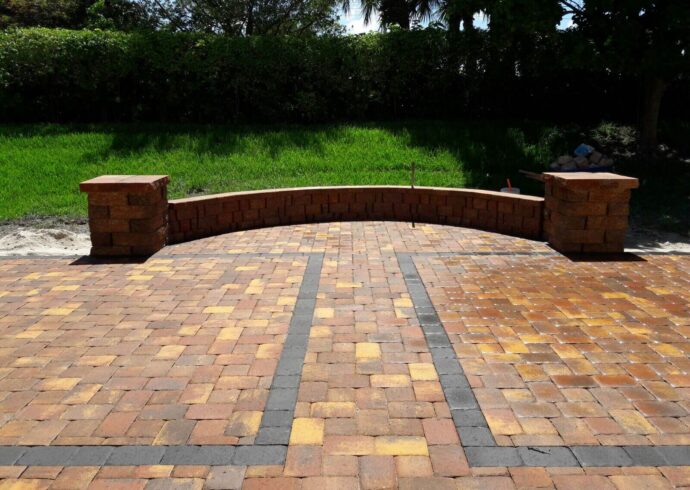 If you decide to go for pavers when having your walkways or driveways built, or maybe you just feel like adding some of them to your outdoors will help with the design and style, you will have to make sure you're hiring paving contractors who understand how to work with each type of paver in the industry and can offer an outstanding result not only in design but also durability and longevity. We at Palm Beach County Hardscape Pros can offer you great services and ensure that every single one of our pavers is qualified and experienced to the point of working with small- and large-scale projects without issues.
In case you're not too familiar with pavers, they can refer to both the person who works with the item and the item or product as a stone that is often made of concrete, asphalt, natural stone, or even porcelain.
The idea behind the pavers is to make sure that they are durable and last way more than the regular surfaces you can get from concrete and the materials alone. In the case of driveways and walkways, for instance, it is widely known that concrete driveways tend to crack easily, while having pavers made of concrete guarantees a unique, stable, and durable driveway that will last for decades without any issues.
The difference lies in how each piece is made and the fact that it allows having different spaces between each to drain water better and have the opportunity to repair or replace them as needed, which won't compromise the entire surface and hardscape built from them.
The same applies to any other element built or installed while using pavers, no matter the specific material or size of the stone.
Now, there are many benefits that we can continue listing, but the real problem before we get to them lies in how having qualified and experienced paving contractors is what matters when you want to get a result and hardscape that will actually last and look stunning at the same time.
Why Are Pavers a Good Idea for Hardscaping?
---
Because besides being durable and long-lasting, they can easily adapt to all weather conditions or climate changes, meaning you won't have to worry about them just because it rains for days or because the sun ends up being an issue, and we all know that Florida is known for its sunny days, but also crazy rain, storms, and even hurricanes.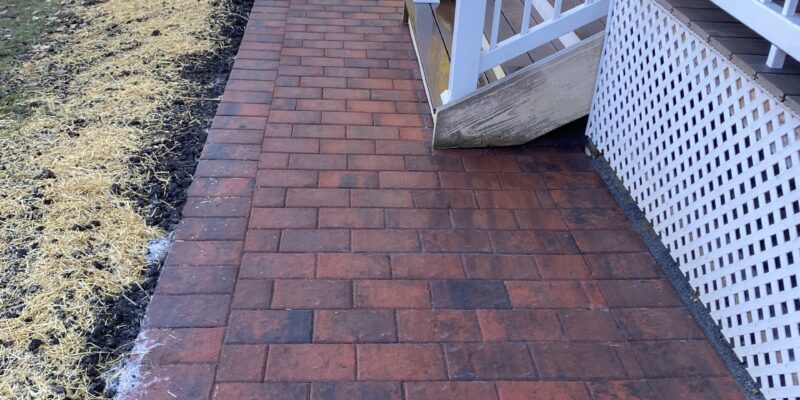 The final result should be able to stand it all without difficulties, and you won't have to continuously deal with repairs or maintenance of the structure and hardscape, which is what people want to essentially obtain from the entire project.
In our experience, pavers can bring so much to your place, no matter if they are used for driveways or walkways or maybe just for flooring in your patios and yards. As long as they are properly installed, you will have a flexible and strong interlocking pavement system that should last for over a decade and only require some maintenance once a year and some cleaning and washing a few times a year.
After you have your pavers in place, you can even get some return on investment due to how durable and long-lasting they are and how you won't have to keep replacing them constantly. It is a matter of always betting on the option that offers more both aesthetically and functionality.
Finally, you can get many designs and styles as long as you're using the right type of pavers and have contractors dealing with the installation.
Many people have the idea or concept that the only design they can get from them is a rustic and traditional surface that is noticeable in terms of how each piece is put together. However, you can get some solid and smooth designs that are very modern and will go well with your maybe grey and white property or the dark colors you've been using for all your landscape.
This is part of the professional's job and experience since choosing the best type of material to make the pavers brings a huge difference to the hardscape.
Our company always worries about using top-quality pavers made of the best materials, and if we can't find them or are not happy with what manufacturers and providers can offer, we just make them ourselves.
We want to make sure you get all the benefits above and that you won't regret choosing this for hardscape over all the list of options available when we know the potential of pavers and how much we can help to make them a reality and dream in your house, building, commercial property, and any outdoor living space.
Can We Only Work with Installations?
---
Not at all. Although most clients contact us in order to get a handful of contractors working on their installations and constructions, we can also perform repairs and maintenance when needed.
Although they are rare and not really needed, repairs and maintenance will play key roles in guaranteeing that your paver remains clean and continues to perform well, which will help with the entire idea and purpose of having a landscape that can last for decades without many issues in the process.
To every homeowner or resident and business in Palm Beach, we can take care of all the driveways, walkways, surfaces, and any space where pavers were used regardless of the specific material they are made of and whether we were the one building or installing them or not.
Our goal is to make sure you're able to get the most durable and stunning pavers for years to come and to guarantee it; we will go over different services included in this one as requested:
Deep power washing and joint sand removal.

Repairs and joint replacements to ensure the pavers continue to perform well.

Light acid cleaning where needed.

Sealing ensures no pieces come out of place, and you can have a stable surface that won't fall apart or start cracking out of nowhere.
Leave it to our experts and make your request with a call or email.
Below is our list of additional services:
---
Here is a list of our services you can get at Palm Beach County Hardscape Pros:
---