#1 Hardscape Services for Palm Beach Gardens Residents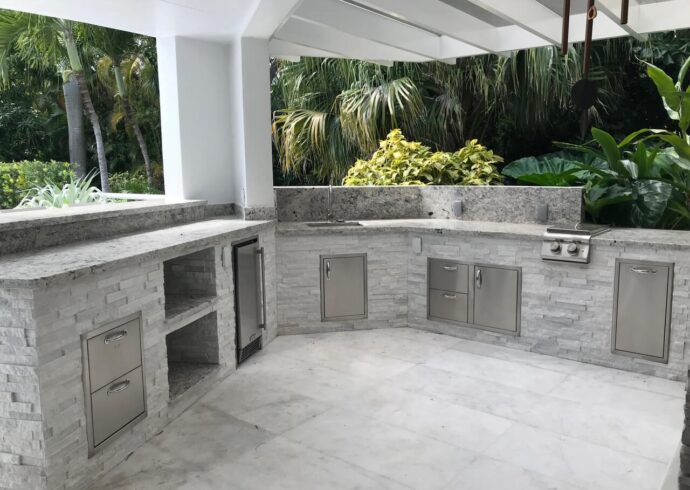 Palm Beach Gardens is known for being one of the most stunning cities in Florida, and part of the reason lies in the outdoor spaces of not only the public areas and places but also those within residential and commercial properties, as their owners invest lots of time and resources making sure every corner looks better than the other. Landscape and hardscape are the keys to making this possible, and our company, Palm Beach County Hardscape Pros, has helped all residents and individuals in the city for over a decade to ensure every outdoors is unique and beautiful to every visitor and owner.
Unlike other companies and contractors in the area, we don't like working within a very specific city or location alone. We want to make sure that everyone is able to get the most out of their investment and time, and for this, we need to be where they need us or, at least, have the opportunity to get there to work in every outdoor space design where we are needed and wanted.
Our hardscape contractors tend to specialize in specific features and elements of hardscaping, but this doesn't mean they are not prepared, licensed, or experienced in each one. What it means is that some will offer better results with specific services while others may be more specialized in certain areas.
When an entire outdoor space needs to be remodeled and designed, which includes every single one of the hardscape elements most of the time, we will assign different contractors for your project to ensure you're beyond satisfied with the result and final design.
How Do We Help You in Palm Beach Gardens?
---
We offer a wide variety of services that cover every single element and feature for hardscape. Pergolas, pools, firepits, and more. We can do it all and will make sure to create clean designs that will blend everything and create harmony in your outdoors.
Our most popular services in the city include water features and pergolas. As more people try to spend time in outdoor spaces at any time of the day, pergolas are particularly popular nowadays, and since they can be built and installed with modern features and bring a unique design, homeowners, in particular, find them irresistible and have to even include ourselves in the list of people who love them.
We have created many designs and built pergolas for both commercial and residential owners, and what we loved about each one is how different they were from one and another regardless of being "the same type of hardscape," as many would consider.
As for water features, these include many elements. Fountains, ponds, waterfalls, and streams; can all be created with the right elements and materials to ensure everything blends perfectly and that you don't have to worry about how eco-friendly they are based on the water used in the process.
Rest assured that you will be in the best hands, and be its water features, pergolas, or any other hardscape request and design, our contractors will handle it cleanly and smoothly.
Below is our list of additional services:
---
Here is a list of our services you can get at Palm Beach County Hardscape Pros:
---