#1 Outdoor Firepit Installation for Palm Beach County Residents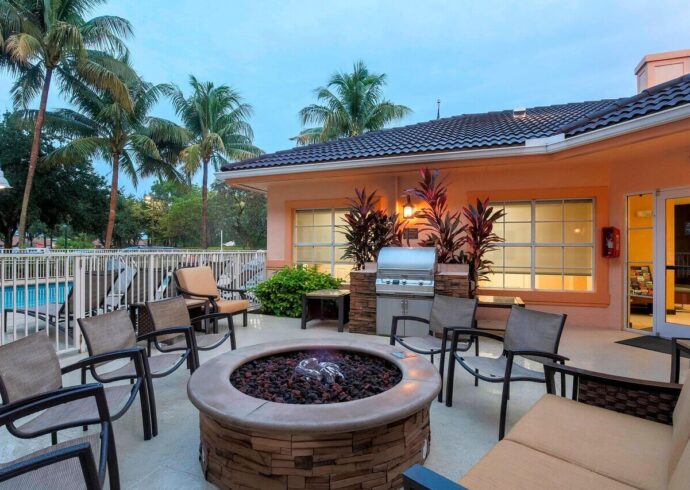 Outdoor firepits are not often considered by homeowners when they are installing hardscape features or working with their landscape and outdoor living spaces in general. Instead, they usually focus on the pool decks they can have or the pergola that would look with the furniture they want to leave outside. However, firepits offer a great ambiance when you install them and allow you to have a place to sit during the night and even cook some food if it was designed for it. At Palm Beach County Hardscape Pros, we can help you install the perfect fixture of this hardscape element, so you get the most out of your outdoor living space.
The idea of having outdoor firepits for most people is the opportunity to tell stories at night, allow kids and all visitors to sit around it without worrying about how cold the night is, and maybe roast some marshmallows while in the process.
For people in Palm Beach and all over Florida, this could feel like a waste of time and money, but as temperatures tend to drop a few times a year even when it isn't as cold as in other states, you will love having this permanent fixture for your events and gatherings.
Now, the key has them properly built and installed. Otherwise, you will be dealing with a dangerous feature that can bring more problems than solutions in the short and long term. This is why our contractors are the perfect experts for this, as we have been working with firepits for over ten years, and we understand what it takes to have small or big ones placed in your outdoors.
In many cases, you will have firepits that come ready for installation, and we have great features and a style that can be exactly what you've been looking for. In other cases, we will have to build the firepit from zero, so you have a unique piece that goes well with the entire landscape you've been building up slowly or with the help of our team in other outdoor features and additions.
How Will Your Firepit Work Outdoors?
---
To make it clear, every single firepit requires fuel, so there's no way to avoid having one installed and pretending you won't need to use the substance or liquid. However, it is true some need more fuel than others, and this will depend on how much fire you want to create with the fixture once installed.
For this, there are many designs and styles available, and our team can also build the firepit and entire system around a limit so you won't have to worry about any accidents or undesirable fuel or amount of fire started.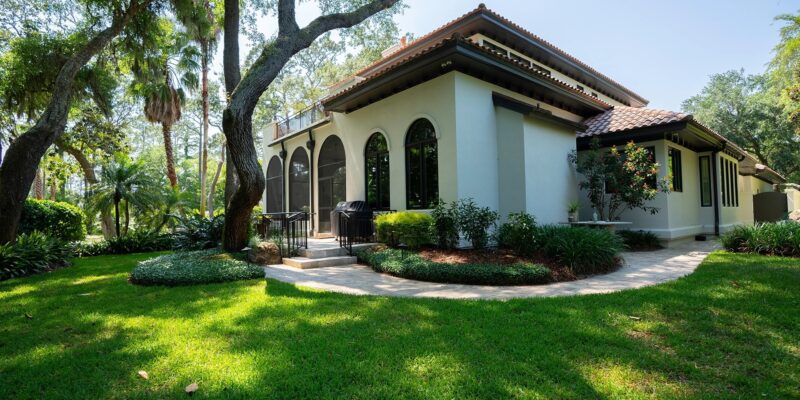 In terms of how the entire feature will work and how the fuel will work, it will depend on the final decision regarding how you want the firepit to be built and the type. Some homeowners opt for the usual wood-burning firepit alternative since it does not require gas connections, and you can just through the wood pieces and use them as a fuel source along with an extra substance or just start the fire with a match or similar items. What you care about at this point is having the element that will keep the fire lit up.
This is often the cheapest option since it takes less time and work. You only need the firepit itself built, and you can just place the wood, and it will be done as you just have to continuously add more pieces to maintain the fire, and you save money in all the connections and additional appliances or fixtures needed.
Now, this isn't the most eco-friendly nor most comfortable option among the firepits. Our team at Palm Beach County Hardscape Pros often recommends natural gas firepits if your main goal isn't cooking with them, as the style or design can be limited to only providing warmth and heat in the space. However, they are quite inexpensive and practical, which makes you spend more money on other spaces or elements.
Meanwhile, you don't have to provide a lot of maintenance, and you are adding value to your property.
There is always a specific type of firepit that you will find more comfortable or appropriate for your specific needs and the style you're looking for. Natural gas firepits also look quite natural when compared with the wood ones, which offer the rustic and most natural look of all.
However, if you don't care about the natural aspect, propane firepits and gel fuel firepits are great options, the latter being a favorite with most families as it does not give off any smoke and can help you with all allergies and usual problems.
Each one will work differently, but besides wood-burning firepits, most of them work with regular connections based on their fuel source and what is needed. However, the structure or design will also vary a bit as stones, or specific materials can be used due to the system or fuel source used.
Which One Can We Build for You?
---
Any of the previous firepits can be installed and designed by our contractors. We are not limited to a specific type or what you would like. What we want to know is your preference, and we will help you determine which one is better based on your space and what would blend better with the rest of your landscape.
For homeowners or even commercial owners that need some guidance and recommendations, we're always here for you. Our job doesn't start with providing the design and estimate but rather working on what you truly want for this feature and how the design will be.
If you prefer stones, wood, or other materials to build the firepit, or if you would prefer one that you have seen in our catalog and is always ready to install so you can start using it in no time. There is a lot we can do for you, and all it takes to have our contractors working is a call, email, or visit.
Make sure to ask for the firepit of your dreams and let us know about the design you expect for it.
Below is our list of additional services:
---
Here is a list of our services you can get at Palm Beach County Hardscape Pros:
---