#1 Hardscape & Stonescape Services for Palm Springs FL Residents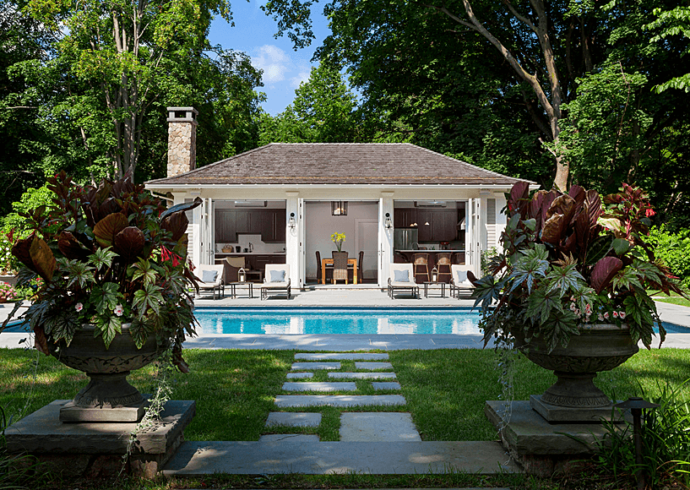 What does it take to work with hardscape? A lot of experience, skills, and a license, of course. Most people in Palm Springs just think about getting professionals to do the job, which is the right thing, but don't focus on how qualified those experts are to deliver the expected results and ensure every detail is in place. After all, Palm Springs is known for being one of the fanciest places when it comes to how patios, gardens, and outdoors are designed. We all know fountains and landscape lighting are just the state of it. This is why contractors are so requested in the area, and as part of the professionals who truly worry about you, we encourage you to contact our team at Palm Beach County Hardscape Pros if you have any projects in mind.
We want to ensure that your residential property or the space you choose for your hardscape is perfect, not only in aesthetical part but also functional, and how it is important to prevent any issues from appearing or becoming a future problem in terms of how safe your outdoors end up being.
If you think this isn't something to worry about, think about pergolas and pool decks and how it is crucial to ensure, the best materials were used while we considered the safety systems to ensure they won't cause accidents or make the entire place unpleasant in the short and long term.
Besides working with pergolas and pool decks, our team can handle any element related to hardscape, including firepits, landscape lighting, driveways and walkways, and anything related to stonescaping.
In fact, we are particularly biased about stonescaping and water features, which is why we always love taking on these projects and working the best we can to achieve the top results. This does not mean, however, that we do not pour our hearts into the other projects, but we do have a preference for those that include anything related to the previous two.
Are Stonescaping & Water Features Popular in Palm Springs?
---
Probably at the very top, along with pergolas and pool decks. Outdoor kitchens also have a very important space out there. But if we are truly honest, Palm Springs' residents and people just love having anything they can in their outdoors as long as they look good and create harmony in the final design.
We have worked with many homeowners that have requested stonescaping and water features such as waterfalls and pounds. However, firepits, pool decks, and pergolas would also usually come with the request. Thus, it is fair to say that, indeed, they are popular, but most hardscape features are very known throughout the city and the entire state of Florida.
Now, regardless of your own preferences or which one you want for your outdoors, we will be there for you. We have a long list of solutions and services waiting for you to make sure you're happy about spending time in the space and bringing new customers, having your loved ones, or just enjoying the sight of your hardscape.
Below is our list of additional services:
---
Here is a list of our services you can get at Palm Beach County Hardscape Pros:
---