#1 Stonescaping Installation for Palm Beach County Residents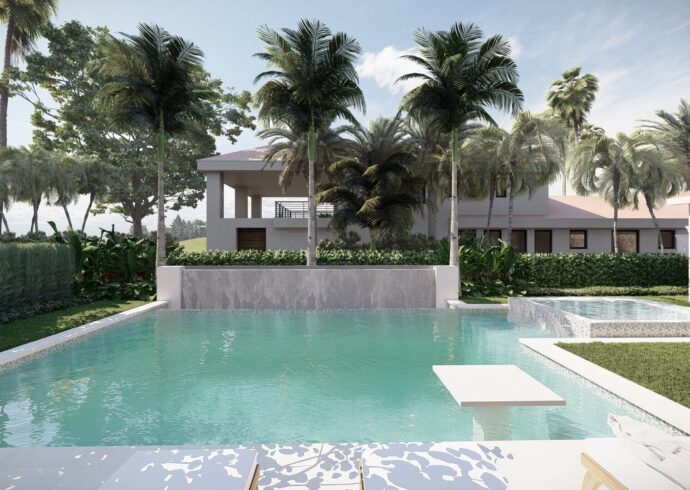 When you decide to work on your landscape, we promise you that among all the options you could choose, stonescaping is not only one of the most beautiful ones but also long-lasting and durable. No matter which specific design you end up choosing, you will have a feature that will end up bringing ROI (return on investment) and can promise you a stunning landscape for decades with very little maintenance. At Palm Beach County Hardscape Pros, we have specialists and contractors who know everything about stonescaping, and they can help us promise you every unique, clean, and beautiful design no matter the size of your space and if you are very limited to what you can or want to do or not.
Stonescaping is often requested when custom designs are needed. Firepits, outdoor kitchens, pool decks, water features, planters, and almost every single hardscape design and the feature can have stones involved, and our task is to choose the best ones, make a clean design, and ensure the installation or construction is perfect so it won't compromise the entire landscape in the end.
Keep in mind that unlike softscape, which is usually how plants, trees, or the regular green elements are known and included, stone scape can bring a huge difference to your space, and you will have a design that truly defines your outdoor living space in the end.
You can have many elements, but when you have, for instance, a firepit made of stone, you know it will attract everyone's attention easily and bring a different look to the entire place, no matter how hard you try to drive eyes away from it, hence, why you need to be happy about the design and the stonescape feature you choose in the end.
How Can You Use Stonescape to Change Your Outdoors?
---
Above anything else, walkways and driveways are the main features where you will see stones shine, as it is possible to use very specific types of stones to create a new design and surface for people to walk or drive on.
Of course, this takes a lot of experience and skills, so it is crucial that whenever you are choosing stonescaping, you have reliable and experienced contractors handling the process.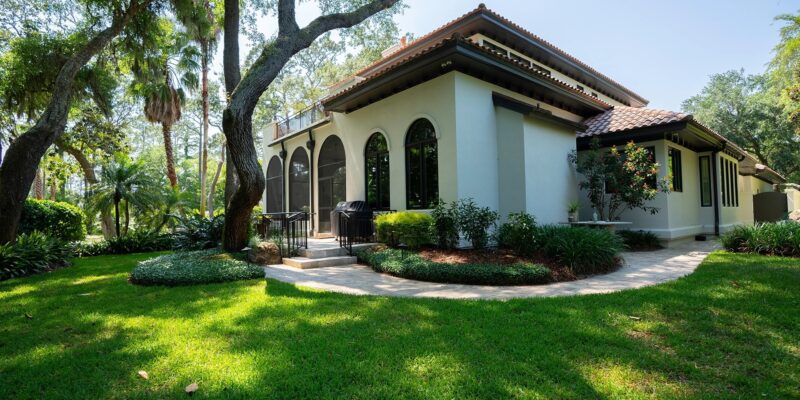 Our team at Palm Beach County Hardscape Pros understands everything about using stone for walls, firepits, walkways, paths, and even pool decks. Our mission is to make sure that regardless of what it ends up being, you're comfortable with the result and that it will be safe for everyone since stones need to be placed and installed correctly not only to guarantee the stunning look but also to ensure the features won't crumble out of anywhere.
When focusing on how you can use stones cape outdoors, we will guide you through all the options possible. Retaining walls are the most common ones, but we don't actually work with them as we prefer leaving the task to experts that dedicate themselves to this hardscape feature alone. However, we have a good sense of them, and when it comes to building or including some small ones, we won't have issues with them.
Next on the list, water features are usually built using stones of all types, so they look more natural and bring a unique design and style to create ambiance and enhance your outdoors' beauty.
Of course, the stones used for each water feature tend to be different. If you refer to or search for some pictures of waterfalls in patios and gardens, you will notice the stones are very similar to those you can find in rivers and specific streams.
Meanwhile, fountains are more about very plain and clean stones that allow for building the feature with them alone while also adding some details. Ponds and streams, on the other hand, have them most as features and additional elements that bring beauty and enhance the entire design and style of your landscape.
Stonescaping, as you can see, is quite complicated, and in the end, every single hardscape can involve it. Outdoor kitchens, pergolas, patios, and anything that involves some sort of solid material, can end up involving stones, and this is when it starts to be important to have contractors who understand the scope and entire idea of working with stonescape features and designs.
How Do We Bring Your Stonescape to Life?
---
We will need to go over your outdoor living space and see the current design and how we will truly help you in this process.
If you are a client who already has a very defined landscape because you've been working in the design for a lot of time and you only need a stonescape feature and addition, it is crucial for us to see the result with our own eyes so we know what we can do to complement or complete the entire outdoor space.
If you, on the other hand, come with a request from scratch in which we have to work hard to finish the entire design, we will be more than happy to start with what you expect and want from the service. Of course, assessing your space is always important no matter the situation because:
It allows us to see how much space we have to work with.

If there are any exceptions or additions, we will need in this process so we get the best result for you.

We need to see if it is possible to get what you request or need and if it is not, what can we offer you in exchange?

We can determine if there is any damage or situation in your outdoors that we need to deal with.
Once we have a good idea and information regarding your space, we will start working around what stonescaping feature you want, the ones we can include in your design, and the materials and all variables involved for us to give you an estimate.
Rest assured, we will work hard and use top-quality materials to ensure that the final design and result are what you expect and more. Let us know of any preferences, and we will be happy to comply.
Below is our list of additional services:
---
Here is a list of our services you can get at Palm Beach County Hardscape Pros:
---