#1 Driveway & Walkway Construction for Palm Beach County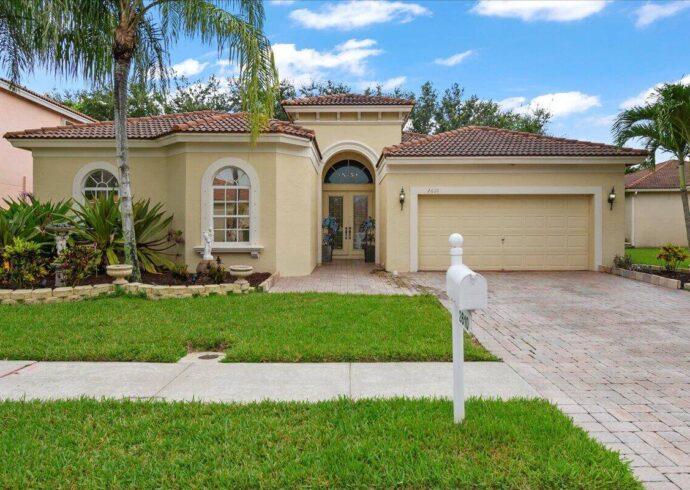 When you consider what needs to be done in your outdoors, you don't usually think about your driveways and walkways. Instead, you worry about how your patio looks and if maybe a new pond or waterfall will help with the entire design. We at Palm Beach County Hardscape Pros consider that all driveways and walkways equally are quite crucial if you want to get outdoors that look stunning, are functional, and offer a good look to all the outdoor living spaces you've been working in so hard.
It isn't a rare occurrence that homes or commercial properties are stunning in every way, but when it comes to their entrances and how every space connects to the other, more is to be expected every single time. Our job is to make sure this doesn't happen to you, and instead, we have qualified and experienced pavers that will work in paving asphalt or concrete driveways in your building or residential property or anywhere where it is needed.
In the case of walkways, we just take the challenge as well since both are essentially the same but require different attention, planning, and design to guarantee that they not only look stunning but are comfortable when people walk or just use them every time.
In fact, we want to remind you that the job of our contractors isn't only to make the aesthetical appearance of the driveways and walkways outstanding but rather safe. This is, actually, the key in every aspect: we want to guarantee you, and everyone is safe and won't suffer from falls or accidents while walking or driving on them.
Otherwise, there is no point in working in your walkways and driveways as the point is to indeed to guarantee a desirable look but not to sacrifice safety and functionality for it.
What's the Difference from the Usual Driveways?
---
When it comes to where you park your car, or everyone will be driving on, the difference lies in the texture, design, look, and materials used for it.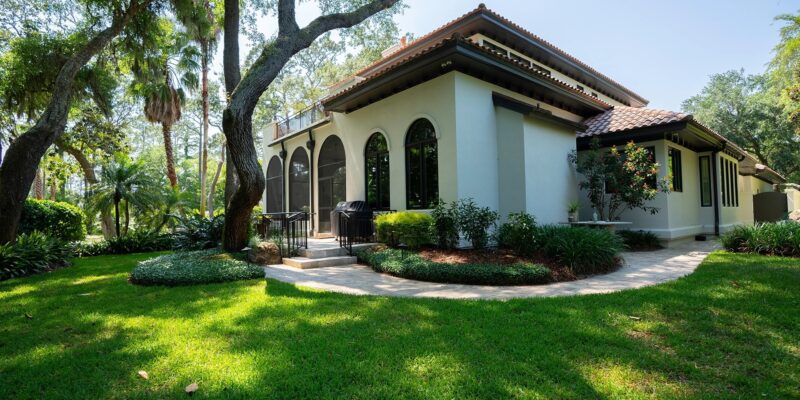 In most cases, driveways are forgotten by the people in charge of the roads in general since this, in fact, isn't part of their job but rather corresponds to every private space, home, and building in the area. Thus, most driveways you see are either simple design that has nothing in particular, or it is special and easy cracks regardless of not being used, and it is only due to weather conditions and the scorching sun.
Our job is to make sure that the driveways we will be paving for you are durable and long-lasting by using the highest quality materials and that our contractors provide all the knowledge, experience, and skills to achieve the desired results. In addition, we will bring you a unique design.
If you have seen the mandalas, abstract designs or figures, or maybe even animals or common shapes on the driveways, you will understand a bit more what we're referring to since our pavers' goal is to use the concrete or asphalt the best way possible to bring something unique.
Also, the way materials are used or what is used, to begin with, for the driveways, is not your regular concrete or asphalt. The pavers are made of different materials and in different ways, which is why it is our mission and responsibility to use the highest quality ones.
Is It the Same for Walkways?
---
Essentially, it is. The materials and tools used are the same regardless of the size of the project. What varies is the size of the pavers or just the specific option chosen for the design. Of course, walkways are built or installed in specific entrances, connections, or the regular paths you want to have from one place to another inside a single property, facility, or building.
Usually, people decide to go for it when it comes to adding a custom walkway using pavers in their patios and gardens, so they just complement the space and landscape. For those with pool decks, this option is quite popular as well.
Walkways are built a bit differently since the surface needs to be more stable and cleaner in terms of how much safety and stability it brings to the people walking on it. When using sports shoes, converses, or maybe high heels, how people feel when walking, no matter their shoes or conditions, should feel exactly the same and avoid any instability that can come from the surface.
Now, in terms of design and colors, the same are available for both driveways and walkways, so there isn't a big difference but rather just preferences.
Why Consider Installing Driveways & Walkways?
---
Your regular concrete driveways & walkways, or even the simple ones of the asphalt itself, can easily crack. However, when you have pavers involved, it is a different story, and you can get the most out of your money and time thanks to them.
So, when you're choosing to install paver driveways or walkways, you get pretty much a list of benefits:
Several colors and designs are available, so you don't have to worry about being happy with a color or style you don't like to begin with.

You won't have to perform high or continuous maintenance to ensure their durability and longevity.

You will increase your property or land's value as the decorative style brings more to the design.

It will go well with the rest of your hardscape and landscape.
There is a lot of work involving both options regardless of what property it is, for who it is, and all the variables, but we're happy to be the top professionals in the area that can explain to you in detail why it is a good option working in those outdoor spaces and how we can help you to achieve the desired result.
Contact our team at Palm Beach County Hardscape Pros to get your estimate today and get started with the projects that will bring great changes to your property, land, and entire location for good. Just leave it to our team and rest assured the final result will be beyond your satisfaction.
Below is our list of additional services:
---
Here is a list of our services you can get at Palm Beach County Hardscape Pros:
---