#1 Pergola & Patio Installation for Palm Beach County Residents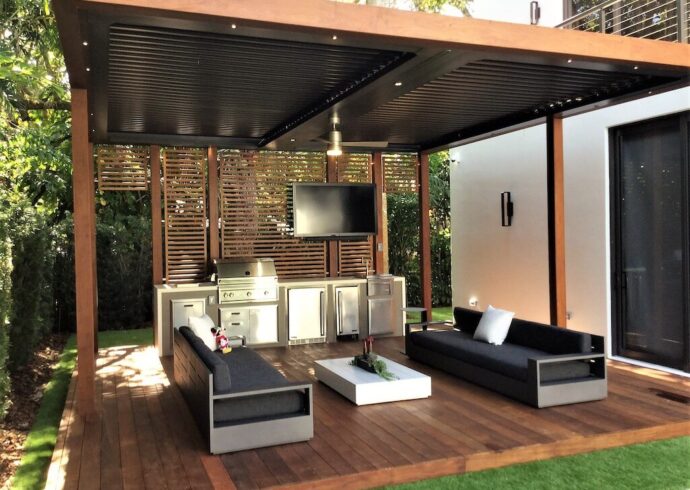 When choosing pergolas & patios over other hardscape features and options, you have to worry about the contractors you're going to hire to handle this project since this will play a crucial role in making sure that the structure doesn't collapse. It is also safe and aesthetic at the same time. Our team at Palm Beach County Hardscape Pros has been working with these hardscape features for over two decades, and we would love to be the ones installing or building yours so you can finally enjoy your outdoors or have any person and loved one sit in the place and spend time with them.
Working with pergolas or patios means you will have to deal with the design of the feature and the materials and tools needed to build it. Usually, homeowners would be compelled to buy the materials themselves, but we don't support this idea in most cases unless you know what high-quality materials are right and if you can get them for lower prices.
Our team will take care of the entire process, but this doesn't mean we will leave you out of the project and selection. After all, you have to choose colors, how you want the design to be, and the materials you want for the pergola or patio.
Wood, metal, and other materials are part of the list you have to review, and based on the choice you make; we will have to work around it to ensure you have the design you are expecting. Of course, examples and some insights into how you want everything will be crucial and always help so our team can come up with it way quicker and adapt it to your preferences and what is absolutely essential for the design you've had in mind all this time.
Why Do You Need Our Contractors?
---
People tend to underestimate the crucial role of all contractors and how they are the ones that ensure that structures as unique and perfect such as pergolas and patios, can be built and placed correctly.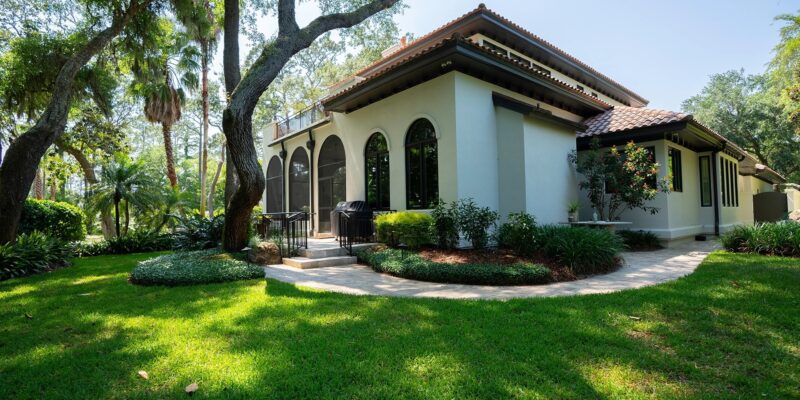 For instance, pergolas don't have a defined structure since the design and how they look can always change based on the space or location where they will be built. Hence, not all designs and pergolas are the same, naturally, and require adaptations and changes based on the client's needs and what must be done in the outdoor living space.
Our pergola contractors are experts in working with the feature itself and also in the entire scope of what hardscaping is and how each element influences your outdoor living spaces because you are adding a unique structure that will inevitably have to blend with the rest.
So, when you are hiring our contractors, you are not just contacting people that will deal with the pergola and limit their attention to it only. Instead, you have hardscape contractors that will guarantee that every piece looks good, is unique, and can bring great results to your entire outdoor space.
We don't want a piece disrupting the entire design and landscape but rather ensure it brings harmony and goes well with every part and piece that is either there already or will be installed and placed in the future.
In order to guarantee everything about you and that you are happy and satisfied with the results, we work hard on the design, choose the highest quality materials, and only assign experienced contractors with over seven years of experience dealing with pergolas and patios alone.
What Can Pergolas Be Made of?
---
If you're thinking about the type of pergola you can have and how the material will influence the result or design, you have three main options to choose from: composite, aluminum, and wood.
Usually, the color and size of the pergola will be adapted to what you need and can be changed with paint or specific materials that will guarantee longevity and durability, considering they are meant to provide shade and be outdoors with all weather conditions being against them.
Our goal is to help you choose the perfect material, which is often influenced by the look you're trying to obtain from the final design. If you choose wood, for example, you know you will have the usual color of the material but in different tonalities depending on the type of wood used and the primer or materials to prepare it and ensure it passes the time and durability tests.
Meanwhile, aluminum and composite are more customizable. We can change colors easily and bring different looks to those who prefer a different one to wood. However, if you want the rustic and traditional style of wood but don't love the material itself, you can have composite to fulfill this requirement as well.
Regardless of your choice, the final pergola will bring a comfortable and secluded space where you can spend your days and enjoy the shade with the right structure based on how the sun hits the location where it will be built.
For night events or when you just want to have some time during the night hours, we can add built-in lighting and work with all the appliances and features necessary that can be added around the pergola itself and bring the final touch to the feature.
There's a lot we can include in the pergola, and we will make sure to bring all the options to the table, the colors, specific materials, and their brands, along with each's durability and longevity so you can choose the one you like the most.
How to Have Your Pergola or Patio Built with Us?
---
All it takes is a call, email, or visit. Our team at Palm Beach County Hardscape Pros is ready to bring you a good experience and the best hardscape feature that will be the center of attention in your property or finally add the space you need to have your visits, loved ones, or just spend some time whenever you felt like breathing fresh air.
We want you to be happy with the addition, so all you have to do is to call or email us and provide our team with the information and request. From there, we will go over the necessary steps to come up with the estimate and final design.
Below is our list of additional services:
---
Here is a list of our services you can get at Palm Beach County Hardscape Pros:
---