#1 Pool Deck Installation for Palm Beach County Residents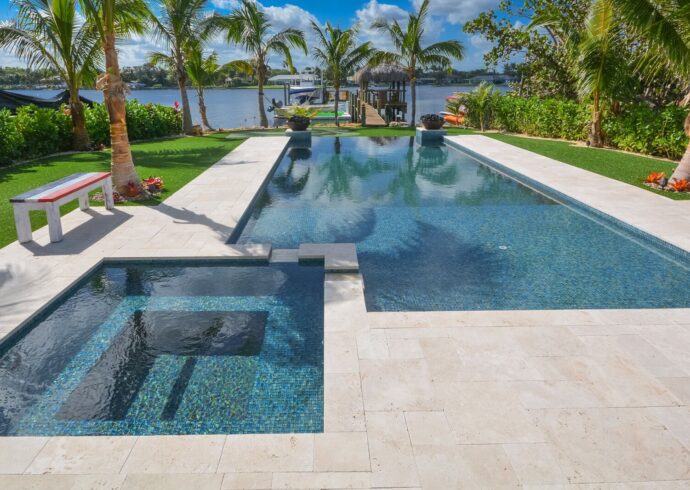 Just like the pool itself, you cannot have just anyone dealing with your pool decks if you want to make sure that the result is satisfactory and what you were expecting since working with hardscaping overall involves building many areas from scratch and using materials that can bring many issues when used by people who are not experienced enough nor qualified for it. At Palm Beach County Hardscape Pros, our role is to ensure that you have reliable and skilled pool deck contractors dealing with your project so you can have a space with every element in place and be stunning and safe at the same time.
We have confidence in our work and how we tackle each project to make sure that each element of the deck is where you want it, and we consider how well it goes with your design while making sure that all surfaces will be durable and long-lasting, and won't compromise your area in the short and long run.
Also, working with pool decks comes with selections, and it is important to determine what's better based on weather conditions and what is possible to build around your pool. For example, it is a good idea to build concrete pool decks if the city where you are located isn't known for having frequent rains or heavy ones, as this will allow the cement to dry and bring the final result you want to achieve.
Concrete is, of course, the main material used for all pool decks, but how it is used and the type of concrete changes during the process and varies to guarantee a good result.
In your case, as someone who lives in Palm Beach or nearby areas, concrete decks will always be the way to go for two simple reasons: they are durable and long-lasting.
If you compromise yourself with one of them, you're guaranteed a great result that will last for decades, and the best part is that it ends up paying itself as concrete pool decks, no matter if they are stamped or have other elements added, will require little to no maintenance and bring the opportunity to forget about your space and just enjoy the days in the pool.
The main focus when trying to pick one of the decks and styles available is worrying about longevity and durability, so before you compromise on a design, we would love to go over the different options, materials, and why some will be better than others for you.
Why Is It a Good Idea to Hire Contractors?
---
Because it takes a lot of work to deal with pool decks, their construction, and how the entire design needs to be done, in all honesty, it isn't a DIY candidate for what you can do alone or not since it takes specific equipment, materials, and time along with experienced and qualified contractors who understand how each one works and can work around your needs and preferences.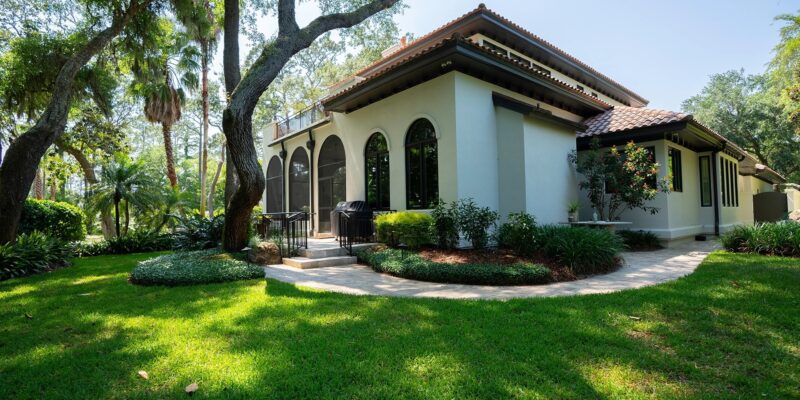 It is crucial to understand that working with pool decks takes more than common knowledge and an idea of how the design will be. You need contractors with good criteria experience in construction, and that won't fall down regardless of the project and its size.
Our team has worked hard to ensure every client gets the most out of their investment and can get a deck that looks stunning, where they can place lounge chairs and all the features and appliances they want, along with how durable and long-lasting this promises to be.
Now, besides working with you in the construction itself, our job is to make sure you're confident about your decisions and the design. What does this mean? That we go over every detail and step and need you to have. This is why our process for building and working on your pool deck looks like this:
You get in touch with us and let our team know you need our pool deck service.

We will listen to your request, needs, and preferences.

To come up with a design and style, we need to see your space or at least know the dimensions so we know how much space we have available and the size of the project and job at hand.

We will provide a design, options, and materials needed for this project. Every detail will be included in the estimate.

Once done, we will go over any changes, why you may want some elements or not, what's best for you, or what you absolutely want for your pool deck.

From there, we will finish everything and determine if we can start working on your construction and pool.
In the process, we take care of all permits and paperwork to finish a pool deck on your property; this includes coming up with an agreement with your neighbors depending on the hours we can work or not and how we need to deal with the project at hand.
Contractors should take care of every step, so you only have to worry about how the final design will look and how much is needed for it.
Can We Start Working Right Away?
---
As soon as you make decisions, we can start working on your project and make sure you get the most out of your money. With this in mind, it does not matter what type of pool deck you choose: concrete pool deck, cool deck, and many other types are available.
We will establish a deadline and work around a time when you need it to finish as well to determine if it is possible or not, as we want to allow you to enjoy this space as soon as possible.
Besides the surface and entire pool deck construction, we can also deal with the addition of all furniture and features such as lounge chairs, maybe adding more hardscape features like firepits, and the list keeps going from there.
Allow us to be the game changers in this project and guarantee your design and pool deck in no time and with everything you expect and more.
Below is our list of additional services:
---
Here is a list of our services you can get at Palm Beach County Hardscape Pros:
---