FREE Hardscape Quote for Palm Beach County Residents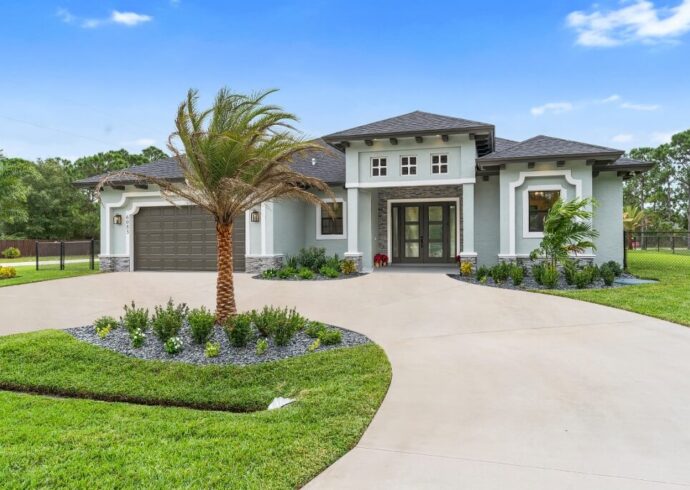 Getting in touch with experienced and licensed hardscape contractors in Palm Beach can prove to be a challenge, which is why our company, Palm Beach County Hardscape Pros, wants to make it simple for you in order to reach out to our qualified team who can handle all types of jobs and deliver the best results regardless of the service you're aiming for.
We are capable of handling any type of job for your outdoor spaces, including the regular fire pits or maybe the pool decks everyone loves. However, we are always excited about clients who come to us for pergolas or water features as these are not only the most elaborated and stunning to work with but also where creativity comes to play an important factor. Hence, we love working with spaces that will have any of them or maybe both.
However, don't get us wrong; we will always give our 200% in everything we do, as our goal is to ensure every single project we handle and get done for you and our clients is unique and will stand out from the rest in the area or entire city. For this, we make sure to listen to your request preferences and go over what is possible to include in your space based on the outdoors' final landscape you want when blending every single element and feature added.
That being said, remember we are here for you, and we have a long list of services and offers for every residential and commercial owner in Palm Beach and surrounding areas. If you are not confident or sure of what to do for your outdoors or maybe you want a full design, you can just go for our residential hardscapes or commercial hardscapes services as needed and based on your case, so our team can go over the entire process, which includes taking notes of what you want but also working on what's best.
How to Get in Touch with Our Team
---
All it takes to contact our hardscape contractors is a call or email, or you can always visit us if you are near our offices. We are open to using any of the channels and bringing all the answers to your questions forward so you have a clear understanding of how we help you can what we will do for you moving forward in the project.
We understand that it takes a lot of work to choose contractors and know if you can trust them, but it is part of our job to ensure you're comfortable with every member involved in your project and us. This is why each of our contractors has at least six years of experience in the industry, and each is specialized in your specific request. If you need pergolas, we will bring a specialist in them, while driveways or walkways and the rest of each hardscape feature come with a different expert.
For large-scale projects or those that involve more than one feature, we will make sure to bring all members necessary for your project. With this in mind, take the first step and contact our team right away to get an estimate or all the information regarding your hardscape design.
Below is our list of additional services:
---
Here is a list of our services you can get at Palm Beach County Hardscape Pros:
---