#1 Paver Contractors & Installation in Palm Beach County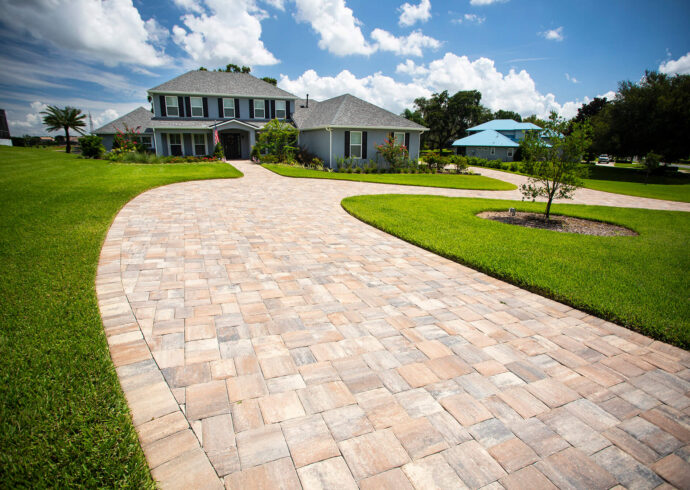 There are plenty of reasons to spend time in your patio area, apart from the aesthetic. Choosing to stay for long hours inside your house is definitely not good for your health. When constructing an outdoor space you must have many things into consideration, like the walls, roof, chairs and tables, but one important asset is the ground. We are the Paving Palm Beach FL experts.
You will also benefit from the exercise if you do your gardening or the landscaping of your outdoor area. Gardening involves a reasonable amount of exercise-digging, raking, kneeling and lifting equipment that repeatedly increases blood flow and heart rate for hours at a time while at the same time working the muscles.
Material selection is often an essential part of a project's design phase, and while you may feel more secure spending less money on other cheaper materials upfront because pavers cost significantly more money, the reasonable trade-offs may simply leave you unhappy and disappointed with the outcome.
There are a few variations between pavers and cement, whether you are considering constructing a patio, a walkway or a driveway. Generally, pavers last 50-100 years or longer. In comparison to cement surfaces, if necessary, pavers can be repaired and replaced easily.
Although pavers can be laid directly on the ground without excavation, they can collapse and become uneven over time, which can progress to broken pavers and full-on weed and grass invasion. Because they are dyed with color pigments instead of just organic clay, concrete pavers, especially in sunny areas, may fade over time. Sealing Additional sealants in concrete pavers may help prolong the color but contribute to the care.
To take care of the pavers you need to use a pressure washer or a long handled brush to scrub dirt and grime from the brick pavers. To kill mold or algae, you can use an oxygen-bleach solution to get rid of the dirt.
You need to have a whole team with all the different types of skills needed in each area to make this happen. This work is not intended for someone who is not an expert in designing or creating such outdoor spaces, unprofessional or just anyone. You can seriously injure yourself or any other member of your family or neighbor.
Palm Beach County Hardscape Pros specialty is to produce and build an outdoor space of unique elegance, personality, and attraction. We can do everything from impressive outdoor fire pits and fireplaces to full outdoor kitchens and cooking centers. Taking into consideration everything that you have conceptualized and envision into reality. We will provide you with a distinguished team of professionals that will emphasize your home and make it a magnificent and much more outstanding one.
Below is our list of additional services:
---
Here is a list of our services you can get at Palm Beach County Hardscape Pros:
---