#1 Commercial Outdoor Living Spaces in Palm Beach County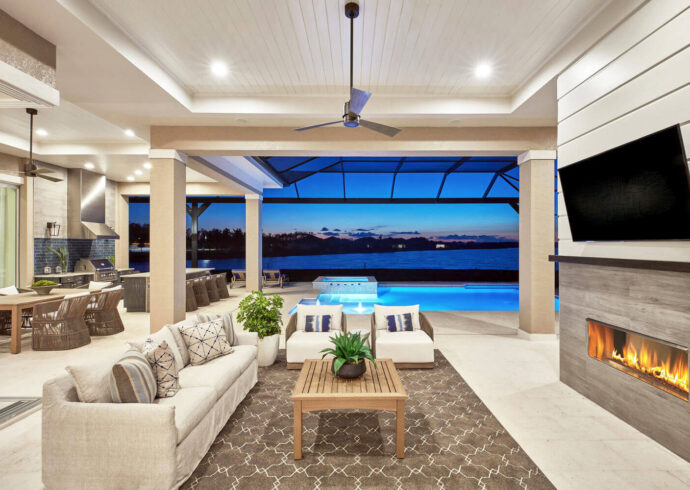 Having or wanting an outdoor living space, will call for professionals and all the materials and designing to create what you want, and if you still don't know yet, you can consult our specialist in the area. Maintaining it to look impeccable just like the first day is another task you must carefully do and try to learn on your own. We are the Commercial outdoor living spaces Palm Beach FL experts
During commercial outdoor living spaces we try to combine your outdoor living selections with a decision that flatters your property and is in line with your standards. Also if it is possible to blend stairways, elevated patios, landscaping, and outdoor lighting to create an outdoor area fitting for anyone from a gardener to someone who likes cooking and grilling for friends and family.
It is necessary to have a specialist to do a round check in your patio to ensure you everything is fine. After some climate changes or time, the structure of the outdoor space could wear out due to the factors mentioned earlier. Try to incline yourself to call an outdoor living space service in your area at least once a year for your safety.
Research indicates that it is much more progressive for people to be outdoors than any urban or indoor area. Furthermore, any type of eco-environment can increase self-esteem and state of mind. These positive feelings are aggravated by nearby water. Working out can minimize stress-causing chemicals like cortisol and adrenaline.
Whether you have children or not, spending time outdoors is beneficial for the development of the brain. Relaxing in a green environment helps children feel better and playing in nature is much better than looking at a screen for hours. They will be healthier and do better in school.
You need to have a whole team with all the different types of skills needed in each area to make this happen. This work is not intended for someone who is not an expert in designing or creating such outdoor spaces, unprofessional or just anyone. You can seriously injure yourself or any other member of your family or neighbor.
Palm Beach County Hardscape Pros specialty is to produce and build an outdoor space of unique elegance, personality, and attraction. We can do everything from impressive outdoor fire pits and fireplaces to full outdoor kitchens and cooking centers. Taking into consideration everything that you have conceptualized and envision into reality. We will provide you with a distinguished team of professionals that will emphasize your home and make it a magnificent and much more outstanding one.
Below is our list of additional services:
---
Here is a list of our services you can get at Palm Beach County Hardscape Pros:
---