#1 Residential Hardscape Services for Palm Beach County Homes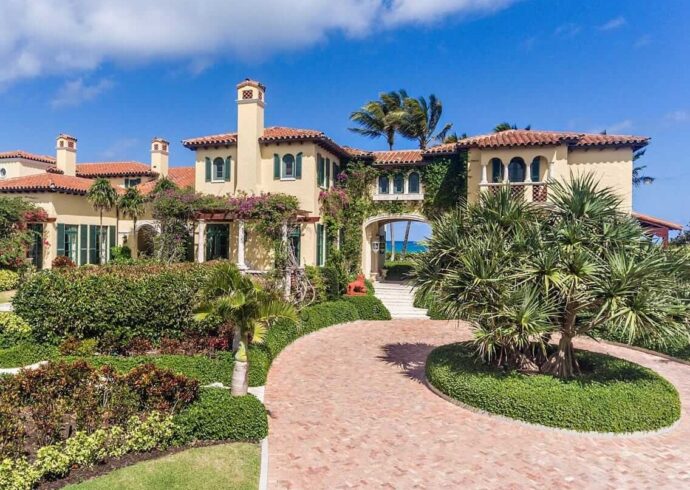 Being able to work around what you like or not but without forgetting about what you need for your landscape is something that takes a lot of work and time from you and also professionals who are qualified and experienced enough to guide you through the process and bring everything together. Therefore, when going over residential hardscapes and projects regarding your outdoors, leave it to our team at Palm Beach County Hardscape Pros. Our role is to ensure you're happy with the result but also satisfied with every detail included in your patio, garden, or any outdoor space you want us to handle.
Hardscaping can prove to be more challenging compared to what we know as a 'softscape' with all the plants, trees, and grass outdoors, which usually remain while working with a hardscape. The difference with one is that 'softscape' is more about placing them in the right areas and making sure the harmony between the plants and all the soft elements remains.
However, for hardscape, you usually have to build all the features and deal with the installation, which can be quite difficult when you don't have experts who understand where each piece goes and how it will be placed to ensure the entire design isn't compromised nor the rest of your outdoor space.
Palm Beach County Hardscape Pros takes care of every step in this process and makes sure you're able to obtain a stunning result thanks to our hard workers and licensed contractors. We understand that residential properties and homeowners always want to have everything they can, but part of our role and job is to guide you in this process for hardscaping, so you know what's best or not for your outdoors.
Some spaces are very small; others are so large that it takes a lot of time to figure out what would be the best and what should be included or not. We go through this entire process and ensure you are not overwhelmed and can get what you want and are allowed based on the space you have available.
Where Do We Start with Our Residential Hardscapes Service?
---
As mentioned earlier, we will make sure to go over the entire process of your hardscaping and help you make decisions, design the space, and determine what's best for your project. Of course, this doesn't mean we won't pay attention to your needs or preferences; it is quite the opposite.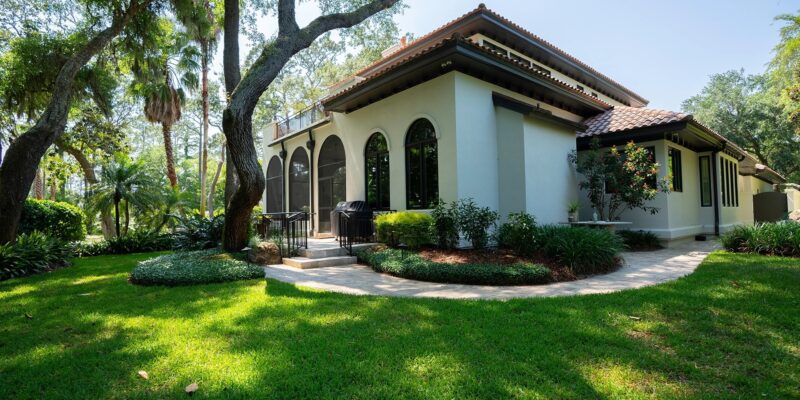 We want to have a list of things you definitely want for your space and one that is a big 'no' when it comes to the elements available. A final and third list is also needed as this one will help us know what features are negotiable for you in case they won't look good with the entire design, the space is not the best for them, or maybe it is too much for the budget and final result.
This will help our team have some sort of guide on what you want and don't want, but they will be able to determine what is needed as well to make your dream come true.
You see, some specific hardscape features need others to work properly or, at least, certain additions to ensure the entire feature will work properly and won't be affected by poor installation or missing elements.
There is a lot that will be going on in your project, and we just want to go over every piece of information, so we have a good understanding of what you're expecting as the final result. Before we make any changes that we consider are for the best, we will always go to you and introduce the issue and recommendation so you can make the final decision.
Therefore, whenever you're reaching out for residential hardscapes and want our help in your home or property, make sure to let our team and contractors know everything in detail and allow us for a free-of-charge assessment during the first visit so we can have a look at your outdoors and understand what your vision is for this project.
What Happens When We Have All the Information Needed?
---
We start planning, making decisions, and deciding to start the project as soon as you approve it.
The idea is to have all the information to organize what needs to be done, and this includes the design of the hardscape feature you requested or the entire outdoor space you want us to design and bring to life.
The design comes with an estimate of how much the project will cost, and it is usually the final price unless you make some changes, want us to reduce the costs, or need us to work around with other items. It is not the final estimate if there's more you want to add.
However, our estimates are usually very close to what people go for as the design we send considers all the list of things we mentioned earlier and the space you have available for the project, be it a small or large space.
Our estimates are mostly free, and you won't have to compromise if you are not entirely happy with how much it will cost or still need to think about it. What we recommend is that you go over it with our team and let us know what makes you unhappy so we can fix it for you.
It is always negotiable, and we would love to help you achieve the final result without feeling it is a great hit to your budget and bank account.
Rest assured that we will take care of the entire process until you're finally happy with the design with come up with and how your budget adapts to it. Then, you can give us the green light, so our team can start working on the project and installing every single hardscape feature decided beforehand.
Allow us to be the ones bringing a new feeling to your property and home with our services and the experience of our contractors, who will be more than happy to assist you in every step whenever it is needed.
Below is our list of additional services:
---
Here is a list of our services you can get at Palm Beach County Hardscape Pros:
---